Onsite Support
Fix your computer problem in no time with local assistance from our Perth based IT support service team.
Personalised Service
All customers who have a support agreement are assigned a regular technician as your IT person.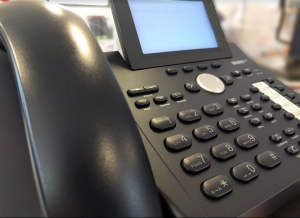 Support Hotline
Gain access to our support hotline, standard support hours of 8AM - 5PM Monday to Friday with 24 hour access for emergencies.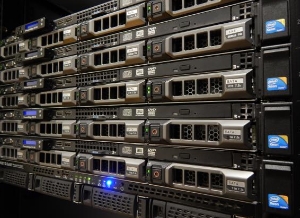 Locally Operated
We own and operate our own data center in Perth, this allows us to provide solutions custom to each client.
Perth IT Services & Business IT support
We take an engaged approach when it comes to understanding the needs of your business.
Keeping your business focused on day-to-day challenges is what we at L.I.T Solutions do better than anyone. As a company specialising in managed IT support services in Perth, we provide small to medium-sized businesses with our specialised catalogue of support, maintenance, and service solutions. 
We have the tools to do everything an in-house IT professional can at a fraction of the time, including: 
IT management
Cybersecurity
Cloud solutions
Data collaboration
Small business support services
Our team brings information technology into the modern-day, from cloud computing to hardware and software installation.
Our team brings extensive experience in information technology to the forefront, allowing us to offer a range of services: 
Professional, managed IT support based on your business's needs
Up-to-date hardware/software recommendations and implementation
Antivirus, firewall, and internet security specialisation
Fixed-price project management
The power to stay competitive in a technology-driven world
Why Does My Business Need IT Services?
Whether you produce smartphones or sugar cookies, your company has to stay up-to-date on IT infrastructure. You need to secure your financial data, organise your tasks, and engage your customers—that's where we can help. 
Today's marketplace is a digital landscape. Its significant features and geography change dramatically with each passing year. Passing IT tasks off to in-house employees sacrifices time, energy, and expertise that your company could better invest in your business's intended mission.
This is where L.I.T Solutions comes in. Our focus is and always will be on individual, personalised service that we design to give you the smoothest IT experience possible. 
With years of expertise gained in Western Australia, our technology specialists have earned their edge over international service companies because we tailor our services to your professional goals. A few of the hallmarks that make us the most decorated IT company in Perth are: 
Custom IT solutions
Responsive IT experts
An engaged approach to learning about your business and its needs
What Benefits Does L.I.T Solutions Provide?
Our L.I.T Solutions team offers you the peace of mind that comes with professional experience. Your company will never waste a dollar on an unnecessary or redundant piece of hardware nor spend valuable hours installing a program so old it ends up costing you more in the long run.
Your business operations need specific tools. The latest program lauded in tech magazines might not benefit you enough to justify the expense. Alternatively, our experts may know a dozen obscure tools that will increase your productivity tenfold if implemented the right way.
You never have to worry about catering to our schedule. Our L.I.T Solutions team works with you, answering your hours and the timeframe you decide to set. We also work with customers' existing resources to help grow their business as efficiently as possible.
Best of all, when working with us, you and your business have access to cutting-edge cybersecurity—without becoming a case study in IT development. At L.I.T Solutions, we guarantee your private and financial data, whether you're using cloud services or physical storage.
Onsite and Remote IT Services in Perth
As a Perth-based IT company, L.I.T Solutions is available for both in-house and remote operations. Local Perth businesses can take advantage of our expertise by arranging onsite meetings or scheduling a call to determine how we can make your technology work for you.
Our response time is second to none. If you're experiencing trouble with your computer systems, we'll show up ASAP to take a look at the issue and diagnose the best possible fix. Our experienced technicians do everything from antivirus support to ordering and installing brand-new hardware.
Available during our standard support hours (8 a.m. – 5 p.m., Monday to Friday), L.I.T. Solutions promises a rapid response time for all customers. If you're experiencing an IT emergency, we make our specialised lines available for 24-hour access.
No matter which of our services you need, we'll never switch you around from one technician to another. Instead, our IT agents stick with your company for as long as you need them, acting as your go-to contact and dedicated technology adviser.
Personalised IT Support
No two of our service contracts are the same. At L.I.T Solutions, we prioritise customers' individual satisfaction and their needs, and our range of support services reflects that decision.
Communicating with a specialist is straightforward. You can reach out on our website to enter a private session and discuss simple, one-time IT problems and solutions. We'll proudly walk you or your team through everything from download errors to software recommendations.
We also offer our assistant software for IT support. Our remote support page allows you to download a virtual support agent, which guides your operations staff through their projects. For a free review of your existing IT setup, you can reach out online and hear back from a specialist in no time.
Support Agreements
For more in-depth concerns or a longer-term partnership, we offer a range of agreements intended to suit your business needs as precisely as possible. By far, our most popular service is our Managed IT support, which turns your headaches into ours at a consistent monthly rate.
Adhoc IT support is also a fantastic choice for businesses expecting unpredictable or irregular IT issues. Instead of committing to pre-paid hours, you call us as needed, and we send your company an invoice at the end of each month for services we provided during that time frame.
Perhaps you already have a dedicated IT team. In that case, our L.I.T Solutions team can still save you a significant amount of time and frustration. Our Co-managed IT agreement will give our specialists access to your advanced technology issues while your employees continue to focus on the small stuff. 
Contact L.I.T Solutions for IT Services in Perth
Do you want to turn your technology problems into expert IT solutions? L.I.T. Solutions is available 24 hours a day on our emergency hotline or from 8 a.m. to 5 p.m. Monday through Friday for all other inquiries. Reach out to us over the phone or via email to receive a prompt response from a technology specialist. Our additional support hotlines and contact information are available at the top of our website.